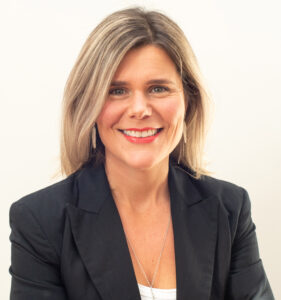 Lucy Griffiths is the driving force behind Innov8 Aotearoa. A 2012 Masterchef finalist and 2014 Nuffield Scholar, she is passionate about New Zealand's fine food and its producers.
Having spent the last 13 years cultivating an international sales and marketing network across 14 countries (and counting), Lucy is respected, knowledgeable and well-connected. Her knowledge of tikanga Maori (protocols and customs) helps to give her clients a unique platform internationally.
Lucy founded Innov8 Aotearoa in October 2009. Originally called Pure Aotearoa, Lucy sold the brand after 12 months, renamed the company, and continued to work with some of New Zealand's finest food and beverage producers.
Prior to founding Innov8 Aotearoa, Lucy was Global Sales Manager for Watson & Son Ltd, and prior to that, Marketing Manager for Wakatu Incorporation, a Maori-owned business with land and sea-based businesses. She is currently the Chair of Sustainable Food & Fibre Futures Fund – Independent Advisory Panel, Hōkai Tahi and Brackenridge. She is also a Director of Great South Southland Regional Development Agency and Trust House and is an elected Trustee and Deputy Chair of the Masterton Community Trust. Past Board positions include Wools of NZ, the Wairarapa Chamber of Commerce, FAME Alumni Trust Board and CEDA (Central Economic Development Agency).
In 2014, Lucy was selected by Nuffield NZ to travel internationally for five months, studying global trends in the farming and food sector. Her specialist research study looked at sheep milk 'from farm to fork' and her report entitled 'Business Plan for NZ Sheep Dairy' has had wide readership amongst the bourgeoning industry. View the report here.
Lucy is an experienced public speaker and has spoken and chaired and MC'd at various food, farming and community events.
As well as helping NZ businesses find their place on the national and global stage, Lucy loves to cycle, run, swim and sing (not all at the same time).
View Lucy's LinkedIn profile here.